A note from our Managing Director
Newton IT is not just about providing our customers with the best possible service levels, or the latest innovative solutions. We are focused on developing, building and maintaining the absolute highest levels of customer relationships.
We believe every customer is the most important and therefore all of our clients receive the gold standard of care at all times.
Our customer satisfaction rate is in excess of 98% and we strive every day to make sure we continue to increase our performance levels and meet the expectations of all our customers.
We promise to deliver exceptional standards and look forward to working with our trusted delivery partners and resellers.
Who are we?
Newton IT Solutions are a managed services provider delivering innovative technology solutions to businesses. We are proud to have our cutting edge, fully owned and private infrastructure in the cloud, enabling our clients to fully tailor their infrastructure in an instant.
We are passionate about the strict application of best-practice standards for all clients and have often been known to go the extra mile to ensure an optimum client experience.
The result is customer retention rates that we are justifiably proud of
Key Facts
Newton has 35 staff covering 1st, 2nd and 3rd support services
Highly skilled staff

Nearly all are client facing or technical staff –

20-years in business with over 12-years experience working with Charities

£3.0M turnover with a 10% growth forecast

Cloud Services Specialist

Microsoft CSP and Gold Partner

Over 400 applications supported

Private cloud in a UK Datacentre in prestigious and ultra-secure Telehouse London

Public Cloud Support

Newton support Microsoft Office 365 & Azure
Our Vendor Partnerships
To support your infrastructure, Newton IT has developed strategic partnerships with a wide variety of technology leaders offering an array of cutting-edge business solutions. As a group, these partners account for the majority of all software sales.
Together with these technology leaders, we leverage our expertise as a systems integrations leader to match the best solutions with the needs of our clients.
Our recommendations are based on what we would do if we were facing the same challenges as our clients. Although we represent a variety of vendors, we represent you, our client first.
To undertake and sustain these partnerships Newton IT must ensure their staff are qualified to the appropriate level using the vendors.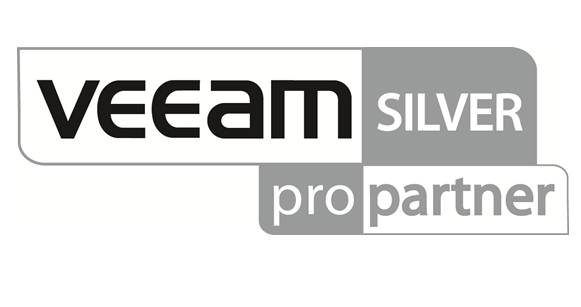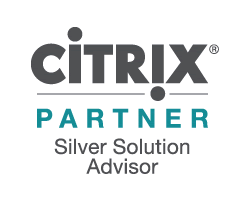 We have a 99% client retention record and this is because our customers are our long-term partners - sharing the same mutual set of values; trust, technical skills, efficiency, effectiveness and complete confidentiality.
We've built our success through a highly satisfied client base and word of mouth. Newton IT specialises in the NFP sector, however, we also work with other sectors including banks, manufacturers and accountants. We are fair with our prices and provide special discounts and are market competitive.
Guaranteed SLA's with on-site and remote support

Helpdesk, 1st, 2nd and 3rd line support

Highly skilled engineers

Software patch management and regular maintenance

Sate-of-the-art ticketing system

Microsoft Gold Partner

Networks specialists (Highly trained and skilled Cisco and HP engineers)

Service Management – Reporting, Trending, Analysis

On-premise spare key hardware components to be supplied FOC as a part of the Managed Service
Our managed support services include;
Monday to Friday 9-5 support (excl. public bank holidays)

1st, 2nd and 3rd Line Support

Regular and controlled maintenance of hardware (Patching, updates on cloud and on premise)

Telephone Support response – less than 30 mins

On-site support response – 4-6 hours

Remote Support – less than 30 minutes

Engineering resource available for "backfill" services for holidays or sickness cover for IT staff

Full & detailed monitoring solution with client dashboards

Capacity management

Event management and problem resolution

Consultancy and assistance/advice on innovations, upgrades and IT service management

Performance & Capacity management

Service Management – Reporting, Trending, Analysis

Install, moves and changes assistances

Change/Problem/Release/Incident Management
Why Provide Cloud Services
Cloud Computing Market Projected To Reach $411B By 2020 ( Forbes)

Creating more profit for your Business with zero upfront costs

Ongoing Revenue Stream on a recommendation

Profit Generation up to 2, 3 or 5 Years Per Contract

No hardware or software required or on-site maintenance by partner

Simple and fair commercial contracts

Newton can offer you a "White Box" Solution

Your company can retain its own brand
Our Cloud Products
Full Windows 10 Virtual Desktop with all MS Office Applications

Office365

MS Azure Hosted Servers

MS Outlook and MS Exchange Hosting

Fully Protected Security for all Applications

Anti-Virus, SPAM, and Malware protection

Behind highly secure firewall with Advanced protection

Disaster Recovery

Off-site Backup

Hosted VoIP

Highly Secure File store with full compliance and Security

Fully Managed Support Services for all our product
Migration services from On-premise to O365 and Azure

Highly experienced engineers to oversee your migration with Zero risk and no disruption to business

Licence and tenancy management

1st, 2nd and 3rd Line Support

User administration and account management

Domain name transfer

On-going consultancy

No long terms contracts
Private Cloud
Partner Benefits - We offer Flexible, transparent benefits
Starting earning commission immediately by joining our partner program:-
Simple contracts with zero commitments

"Your customer your autonomy"

Fully transparent accounting and commercials

No Obligation sign up or upfront cost to partners

Free training provided on all products

Sales & Marketing support

Free use of Newton offices, resources and facilities

Excellent Margins 25%-30% profits

Newton provides fully managed services – No specialised expertise required by partner

A Dedicated Account Manager

Tried and Tested Products/Services

Reoccurring Revenue with regular payment on a monthly basis for the entire term of the contract
Download our Cloud Partner Program Brochure
And find out how working in partnership we can be 'awesome' together
Are you interested in becoming one of our trusted partners?
If you would like to partner with us, fill out the form below and one of our staff members will get back to you.